Embark on a life-changing 35-day adventure and immerse yourself in three unique indigenous communities with JLC's Volunteer Program. Our program is designed to not only create a positive impact but also provide you with a transformative experience that will stay with you for a lifetime.
At JLC, we believe in a holistic approach to sustainable development, and our Volunteer Program reflects that. You'll have the opportunity to contribute to sustainable development through education, community involvement, and cultural exchange, promoting self-sufficiency and respect for human rights.
Throughout your journey, you'll receive a practical Spanish course and an international open water diving certification. Our experienced team will guide you every step of the way, providing you with support and training as you work alongside locals in meaningful projects.
Day
Activity
Description
01
Volunteers Arrival

Arrival to SPS International Airport.
Move to La Esperanza.
Stay at Los Pinos Hotel.

02 – 03
Induction
04 – 08
Manazapa

You'll be working in the community.

09 – 10
Team Meetings

Team meetings for initiatives planning.

11 – 15
Fieldwork

You'll be working in the community.

16 – 17
Team Meeting

Team meetings for initiatives planning.

18 – 22
Week in the Community

Move to Manazapa for a week.
Develop the Work Plan in the community.

23 – 28
Marcala

Coffee Plantation Tour.
Take part in a Medical Brigade.

29 – 33
Trujillo

Travel to the community of Santa Fe, Trujillo.
Take the Open Water diving course.

34
Volunteers Departure

Departure from SPS International Airport.
With prices starting at just 4,290 USD, you'll receive travel expenses and accommodation as part of the package. We can also assist with flight tickets and arrange additional touristic destinations after the cycle, ensuring you get the most out of your journey. Join us and make a positive impact while experiencing the beauty of indigenous culture and communities.
"It is the most beautiful experience of my life. The people of Honduras are the most beautiful, generous, kind, and loving that I have ever met in my life. Despite the problems that are present in Honduras, I did not feel uncomfortable or in danger at any time. Instead, I felt welcomed, comfortable, integrated into the community where I was. The impact they had on my life was unforgettable. I am preparing to return to Honduras."
"It was a life-changing experience. As soon as we met our teammates, everything fell into place. We started teaching each other our native languages, sharing stories, and then the work began. With JLC, we traveled out to rural villages in Intibuca to try and discover what those communities needed and wanted from us. Some of our projects included working with physical objectives, such as building a children's playground."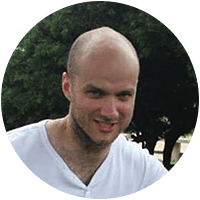 "I volunteered with Jóvenes Liderando Cambios back in October – December 2013. It was a great experience to interact with these indigenous communities at a local level. During my time there, we worked on planting a food patch for the school children, women's football training, and climate change awareness."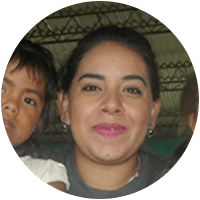 "I volunteered with Jóvenes Liderando Cambios in 2013. The experience of learning about the Lenca community was enlightening because I managed to get to know them on a personal level. For me, this was the best part of my volunteering experience. My advice to new volunteers would be to focus on interacting with the local people as much as possible."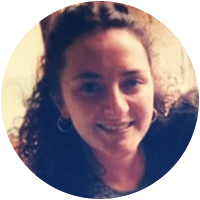 "This opportunity made me the person I am today. From homestays in the rural communities to flower arranging classes hoping to empower women, to clay and papermaking, organizing medical brigades, learning Spanish words from children, and sharing the equivalent in English. I draw on experiences in my job interviews to this day and always will. I'll keep telling tales from my time there. I would recommend the experience to anyone."
Sign Up
After sign up, you'll receive a message with an invitation to schedule a call, clear any doubts, and guide you through the application process. Upon information verification, an email will be sent to you with the application form to select or discard the options that will finally shape your experience.