We are dedicated to creating positive and impactful change within global communities. For 17 years, we have launched community initiatives aimed at alleviating social issues such as gender equality, food security, indigenous youth entrepreneurship, ecotourism, coral reef conservation, and child care. We believe that working with communities in developing countries is crucial in creating a better world for all.
In response to the new reality, we have reimagined our organization and launched the Volunteer Program – a community-based tourism program that serves as a bridge between foreigners and communities in the Central American region. We are proud to offer a unique experience that includes traveling to three different communities, participating in practical Spanish and open-water diving courses, and helping indigenous groups.
The Program
The Volunteer Program is a pilot program that offers participants a 35-day experience that includes traveling to three different communities in Honduras. The cost covers all expenses, and we can handle flight tickets and add extra destinations upon completion of the cycle.
Start Here
After sign up, you'll receive a message with an invitation to schedule a call, clear any doubts, and guide you through the application process. Upon information verification, an email will be sent to you with the application form for you to be able to select or discard the options that will finally shape your experience.
Next Steps
We are a group of young professionals based in Honduras, including artists, lawyers, teachers, designers, and engineers, who share a vision of creating positive change in our communities. Our goal is to bring equality and new opportunities to citizens worldwide. We currently have 12 core members and over 25 local collaborators, with additional support from 3 regional partners in the USA and Europe. We have formed partnerships with key industry players to ensure the success and sustainable growth of our program, which we launched back in December 2022. The first cycle will be starting in August 2023.
"It is the most beautiful experience of my life. The people of Honduras are the most beautiful, generous, kind, and loving that I have ever met in my life. Despite the problems that are present in Honduras, I did not feel uncomfortable or in danger at any time. Instead, I felt welcomed, comfortable, integrated into the community where I was. The impact they had on my life was unforgettable. I am preparing to return to Honduras."
"It was a life-changing experience. As soon as we met our teammates, everything fell into place. We started teaching each other our native languages, sharing stories, and then the work began. With JLC, we traveled out to rural villages in Intibuca to try and discover what those communities needed and wanted from us. Some of our projects included working with physical objectives, such as building a children's playground."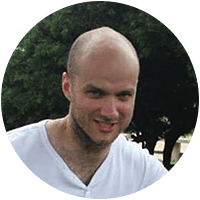 "I volunteered with Jóvenes Liderando Cambios back in October – December 2013. It was a great experience to interact with these indigenous communities at a local level. During my time there, we worked on planting a food patch for the school children, women's football training, and climate change awareness."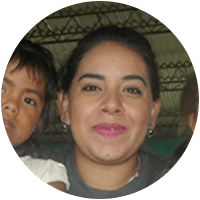 "I volunteered with Jóvenes Liderando Cambios in 2013. The experience of learning about the Lenca community was enlightening because I managed to get to know them on a personal level. For me, this was the best part of my volunteering experience. My advice to new volunteers would be to focus on interacting with the local people as much as possible."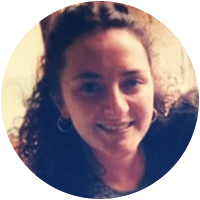 "This opportunity made me the person I am today. From homestays in the rural communities to flower arranging classes hoping to empower women, to clay and papermaking, organizing medical brigades, learning Spanish words from children, and sharing the equivalent in English. I draw on experiences in my job interviews to this day and always will. I'll keep telling tales from my time there. I would recommend the experience to anyone."